Independent Specialties
June 19th-21st, 2015 ~~ The Queen Mary Events Park Long Beach, California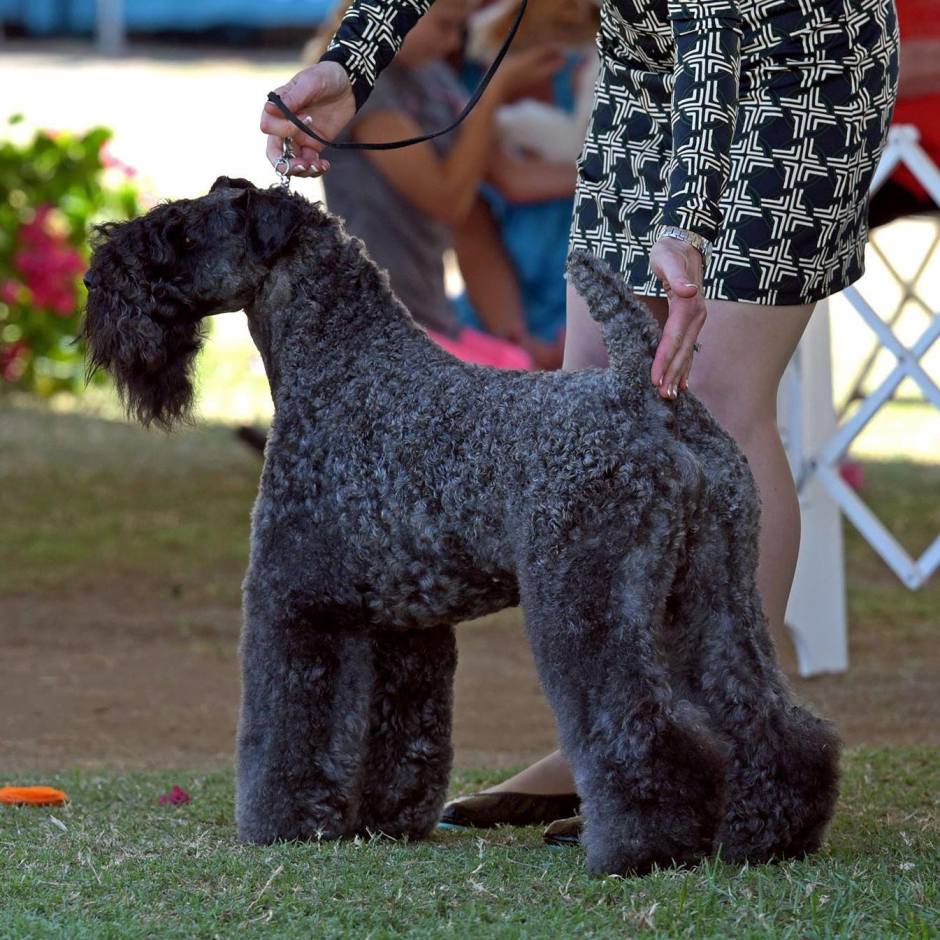 Our Show Holiday was really fun!! …From an unexpected upgrade to first class, the perfect venue, unique accommodations on the Queen Mary, and especially the opportunity to meet a whole new group of Kerry fanciers. Yup! Fantastic!!
I used to think living in Alaska put me at a disadvantage in so far as showing was concerned. After all there are no Kerries from which to earn breed points, and everywhere is a far ways to travel. But since that is the case, I have found myself in several very distinct regions of the lower 48 and I have learned something important from every trip. All of this has opened me up with anticipation to receive whatever that may be…
This trip was no exception, as I could go on and on… But perhaps the most important thing that I wish to share is the realization that our Kerry Community is made up of many genuine people. Yes our people are diverse, but we all have the Kerry Blue at heart. And at least one Kerry Blue has stolen each one of our hearts.