Rebecca Brandon (April 25, 1941- June 7, 2015)
Not quite two months ago Alaskan dog fanciers lost a pillar within our community.  This woman was much to many, as the best part of Rebecca's life was dedicated to our sport.  I only knew Rebecca late in her life, and found her to be a fascinating woman.  Like a walking AKC Complete Dog Book, she would sit quietly ringside sharing less-known facts about each breed and critiquing the entries against the breed standards.
With the help of a few of her closest friends, Rebecca was able to continue teaching handling class and mentoring a few students quite late in her life.  I am so grateful that I had the privilege of being one of those students.
Rebecca was known for her sharp edge, and it was no secret that she had once been a fierce competitor.  Amongst her achievements, in 1985 Rebecca handled the first kerry blue terrier to the pinnacle of Best In Show in Alaska.  This was an accomplishment that had never been repeated.  From the moment I learned that fact, I was determined to win Best In Show in her honor as a token of my appreciation for all of her generous gifts freely given.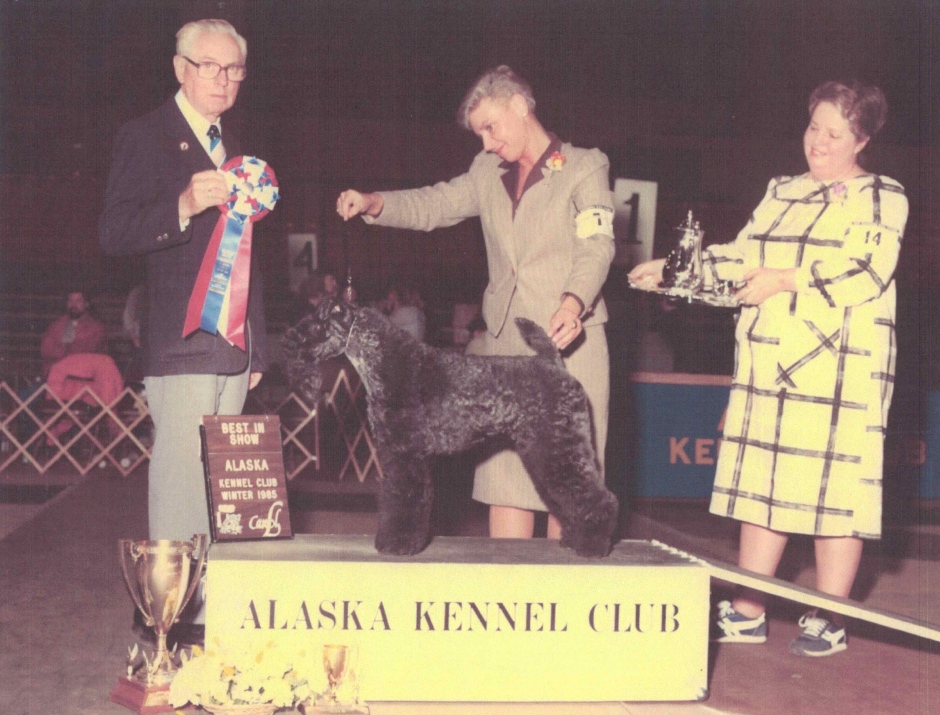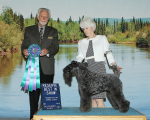 …The closest I could get within her lifetime was the Reserve Best in Show on May 24th awarded by Judge Huston Clark; perhaps a week or two prior to Rebecca's passing.
When I called to report our news, Rebecca was pleased for me.  With that call I realized Rebecca had no need for vicarious achievement.  Rebecca had become quite fulfilled through her personal life's journey.  She had, indeed, given to us without desire of anything of substance or intangible in return.
…Rebecca Brandon was a remarkable woman!
RIP