Wow!  What a weekend…
Today we scored another Terrier Group 1 under Judge Houston Clark, and the Owner Handler Terrier Group 1 & Owner Handler Best In Show under Judge Loraine Boutwell.  This is simply amazing!  We had very worthy competition and I am sure every entry was deserving.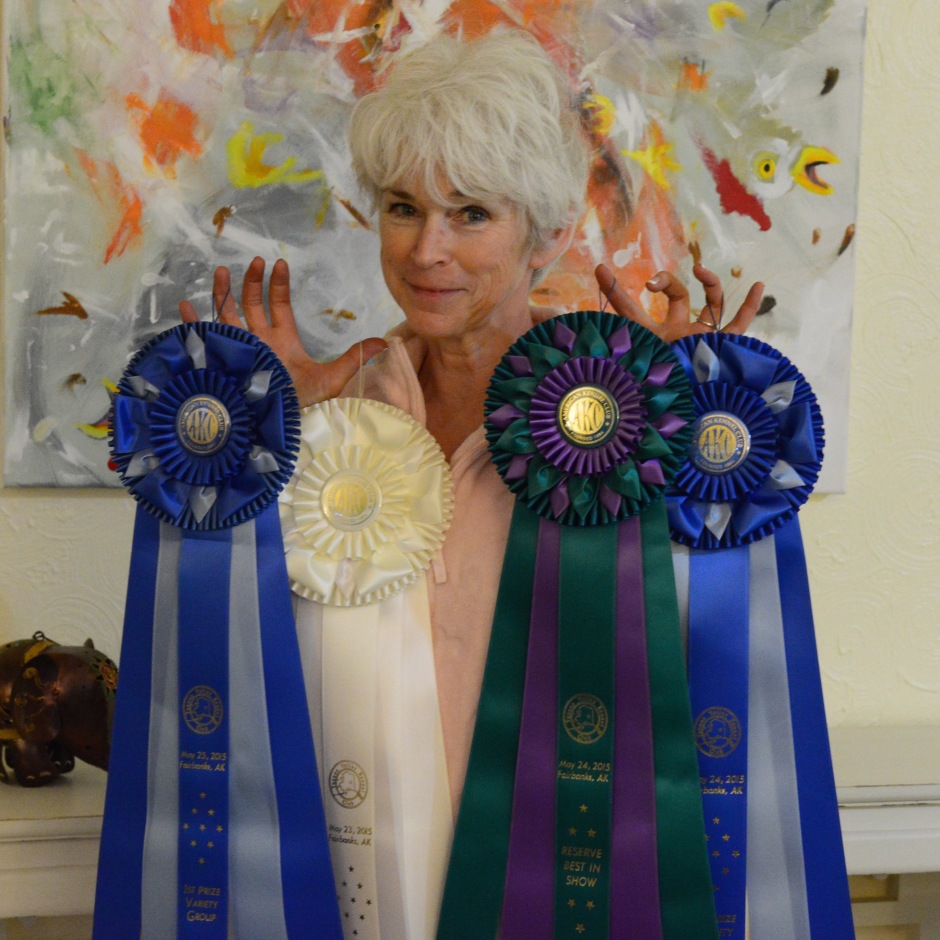 This showing thing is going to cost us a fortune in win photos!  Who is complaining?
Not I
With everything I have planned, I should be sleeping.  But who can sleep with so much excitement?  …Stirling is sleeping soundly.
Tomorrow is back to work, and Wednesday we fly out to Purina Farms.  I was hoping for a small friendly show to test the water, as this will be Stirling's first time out as a special amongst kerry competition.  But as it turns out the competition will be tough.  Now don't get me wrong, I love to win.  But I really do not mind when it does not happen, as long as we show well.  The choice of the win is for the judge to make, but the presentation and performance is up to us.  After this weekend, I am confident that we will not embarrass ourselves …again!